ONEC Engineering
From engineering design to field installations, our team plans and implements projects balancing industry standards, client project requirements, and efficiency, without compromising safety or the environment.
ONEC Engineering is a multi-discipline engineering and consulting company offering a diverse range of engineering services. Our business success is driven by our ability to develop strong relationships with our clients by understanding their needs and requirements.  Our engineering team possesses extensive knowledge of all aspects of industrial project implementation.
Upstream
Engineering Design | Rig Inspections |
Validation Services | Manufacturing Solutions | Project Services
Mechanical Engineering
Engineering Design | FEA | Hydraulic Analysis |
As Building | Construction Support |
Project Management
Civil & Structural
Engineering Design | Reinforcement & Refurbishments | Foundations | Site Layouts  |  Lifting Beam Design and Certification
Electrical Engineering
Engineering Design | Schematic and Wiring Drawings | Electrical Distribution Systems |
Motor and VFD Controls
Process Engineering
Design and Optimization | FEED Studies | SAGD | Natural Gas Processing | Boiler Design | Water and Waste Water Treatment
Midstream
Midstream Station and Terminal Design | Pipe Stress Analysis | Tank and Tank Foundation
Design | Pipe Rack and Steel Structures
Automation
Risk and Safety Mitigation | Asset Management | Control Panel Design/Support | Operational Engineering
Building Systems
Commercial and Institutional Civil, Structural, Mechanical and Electrical Engineering and Design | Revit Capabilities
David Kwok, P.Eng., M.Eng.
ONEC Engineering General Manager
David started with ONEC in 2004 and became a principal in 2013. David is a Mechanical Engineer with over 16 years of experience in design, project management, and plant maintenance. His portfolio includes bid evaluations, shutdown work, piping analysis, finite element analysis, vessel design, equipment specification development, and equipment selection.
Chris Pitman, P.Eng., PMP
Mechanical Engineering Manager
Chris joined ONEC in 2013. He is a mechanical engineer with 12 years of experience in design, project management, and plant maintenance. He has experience managing large multi-disciplinary projects and is proficient in the specification and selection of equipment for large materials handling and minerals processing facilities. Chris has led numerous projects at various stages of the project lifecycle, including conceptual design, feasibility studies, and detailed engineering design. He is well-versed in the development of engineering and construction documentation, construction management and supervision, commissioning, and participation in numerous HAZOP, safety in design, and constructability reviews. Chris also has extensive experience working with a number of ASME, ASTM, CSA and AS Codes.
Paul Spourghan, P.Eng.
Civil/Structural Engineering Manager
Paul joined ONEC in 2011. He is an engineer with over 12 years of local experience in structural engineering design and detailing, steel fabrication and construction. Paul has extensive hands-on experience working in the field, conducting building condition assessments and inspections and providing innovative designs and cost effective solutions to unique and complex structural issues. Paul also has experience working in teams and managing projects of varying complexity and construction value within the residential, commercial and industrial fields.
Ravi Grewal, P.Eng
Electrical/Instrumentation Engineering Manager
Ravi joined ONEC in 2015 and became a manager in 2016. He is an Electrical Engineer with over 10 years of experience in roles spanning from design engineer to plant engineer. Ravi's specialty areas include power distribution, relay coordination, power system studies, motor controls, and electric heat tracing.
Peter Chan, P.Eng., MBA, LEED AP
ONEC Building Systems General Manager
Peter started with ONEC in 2016. He has over 20 years of engineering experience in a broad spectrum of building types. As an experienced project manager and mechanical engineer, he works closely with the clients and other stakeholders to develop the practical engineering solution. Peter is also specialized in energy efficient, high performance sustainable building projects.
Jeff Yeo
ONEC Midstream General Manager
Jeff Yeo joined ONEC in 2017. He is regarded as the industry leader in midstream visual presentation, 3D modelling, and design. Through his 27 years of experience in all aspects of pipeline and facility design, Jeff has developed cutting-edge techniques and a unique approach for producing the most accurate, elaborate, and value-added 3D models. Jeff's experience, combined with his passion for representing the physical as digital, has provided ONEC with a vision of what the future of midstream engineering could be, should be, and will be: excellence with a smile.
Tyson Springer, P.Eng.
ONEC Upstream General Manager
Tyson joined ONEC in 2018. He is a mechanical engineer with over 15 years of experience in oilfield product development. Tyson is well versed in structural design, repair standards, and machine shop work. He has completed over 100 on-site inspections and strives to achieve lean solutions; offering practical innovation to avoid the traditional 'add steel' mindset. His expertise and sensible creativity facilitate strong solutions for any challenge.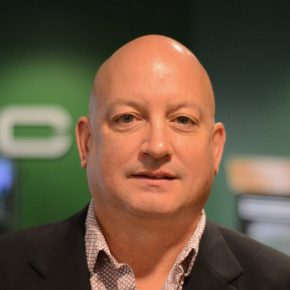 Shawn Brost, C.E.T.
ONEC Automation General Manager
Shawn joined ONEC in 2017. He is an instrumentation engineering technologist with over 30 years of experience in the oil, gas, power, and utility industries. His background includes the management of a panel shop with instrumentation field services and an integration engineering design group, technical sales and relationship management, as well as project management and management of discipline groups, engineering design teams, and technical support personnel. Shawn has been involved with plant capital improvements, commissioning, and development of green/brown-field project control systems and information systems.